Saclà and the vegetable garden on the terrace
What's the best way to avoid waste? Recycling!
It doesn't take much after all to have a sustainable lifestyle. All you need are a few jars to create a small garden in which you can grow fresh vegetables.
From this concept came the idea of promoting a social initiative, involving the first Italian green influencer, Camilla Mendini, aka Carotilla (@carotilla_), a creator with a name inspired by a vegetable.
Who better than her to talk about sustainability, zero waste and give the right advice on how to create a vegetable garden on your balcony?
Using Saclà jars and tin cans, we can all easily get involved in this creative project: you just need a balcony and a dash of imagination to be part of a virtuous cycle that is good for us and the planet.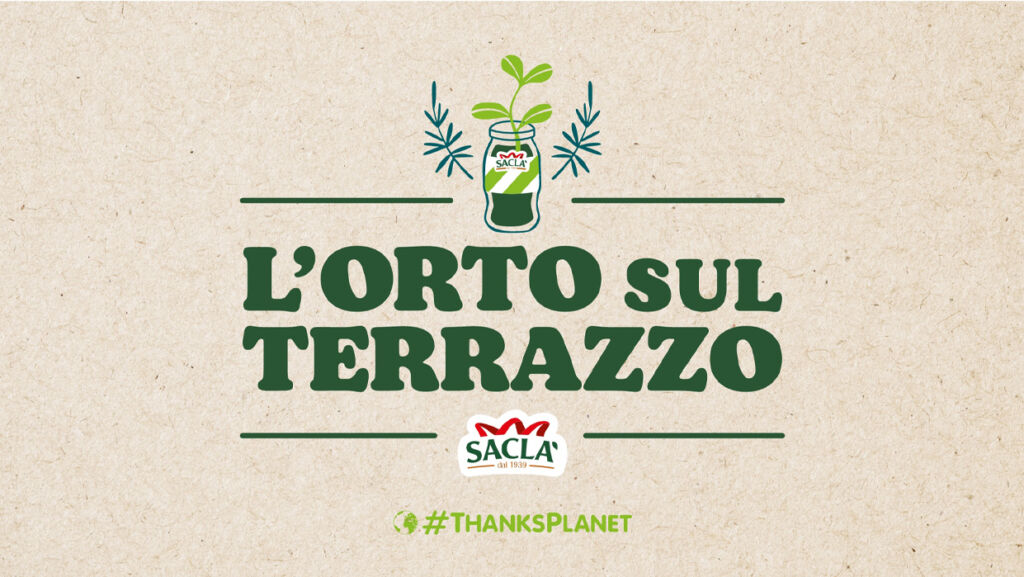 Saclà is focused on carrying out good practices to help reduce waste and the environmental impact of our actions, which is why we invite all of you to do your part.
Did you know glass jars and tin cans can be recycled creatively? Find out how with some simple and original ideas from Carotilla. Head to her Instagram profile to see posts and reels that will provide a small social media guide on how to grow your own vegetable garden on your balcony or terrace, as well as what to plant, when and how to do it, so that you can dedicate yourself to a hobby that is useful, tasty and most of all, green.
Find out how to grow your garden with Saclà jars on Carotilla's Instagram profile: @carotilla_